People are born with an agile mindset. Many of them lose it throughout their career as they are shaped by an industrial culture which is based on ideas like the lone warrior and error avoidance.
Establishing an agile mindset amongst the team members is a challenging task, especially in non-agile organisations. Behaviours and habits which have been appropriate for many years have to be unlearnt and replaced by new behaviours. Many Scrum Masters and Agile Coaches, including me, work with posters explaining the principles of Scrum, Lean, etc. While these posters are helpful, they are a bit limited as they only show abstract principles. To apply these principles, people must transfer them to specific actions, which is sometimes difficult. To make this step easier I have created the Agile Culture Cards. These cards address certain behaviours directly and offer alternatives. They are close to the reality of the workplace and thus make it easier to understand and apply agile principles.
You can download a deck of Agile Culture Cards from the download section. The cards are currently available in German only.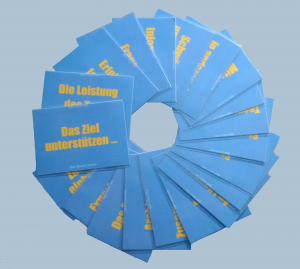 Agile Culture Cards intend to train an agile mindset on a daily basis.
Feel free to use them as you like. If you have any ideas for more cards please let me know so that I can include them in the next version.