Thank you for attending my sessions at JAX 2019. The slide decks and source code can be downloaded here:
Resilienz, Skalierbarkeit, Performance – über die Architektur agiler Produktteams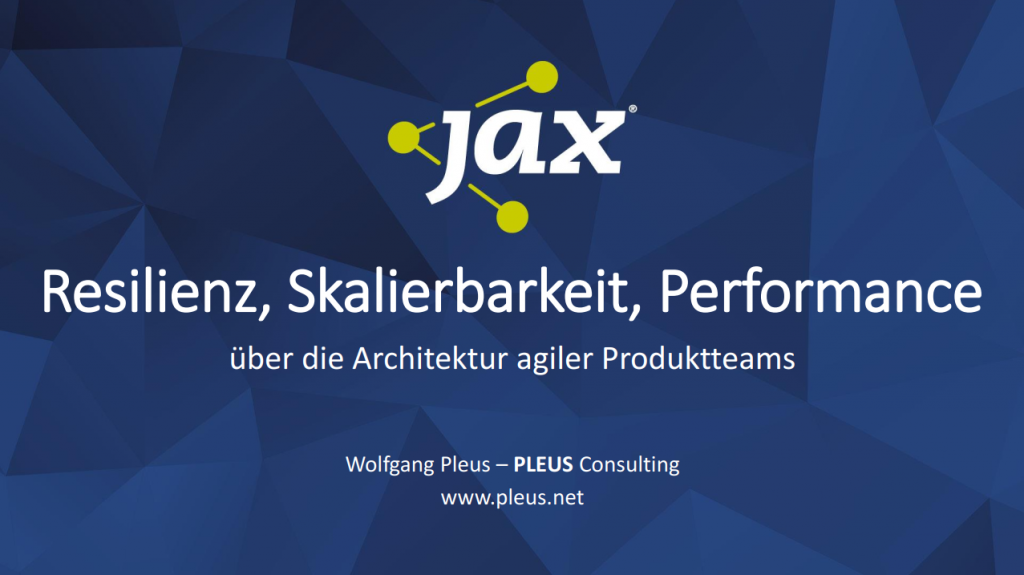 Big Data zum Anfassen – Spark, Hive, Kafka & Co.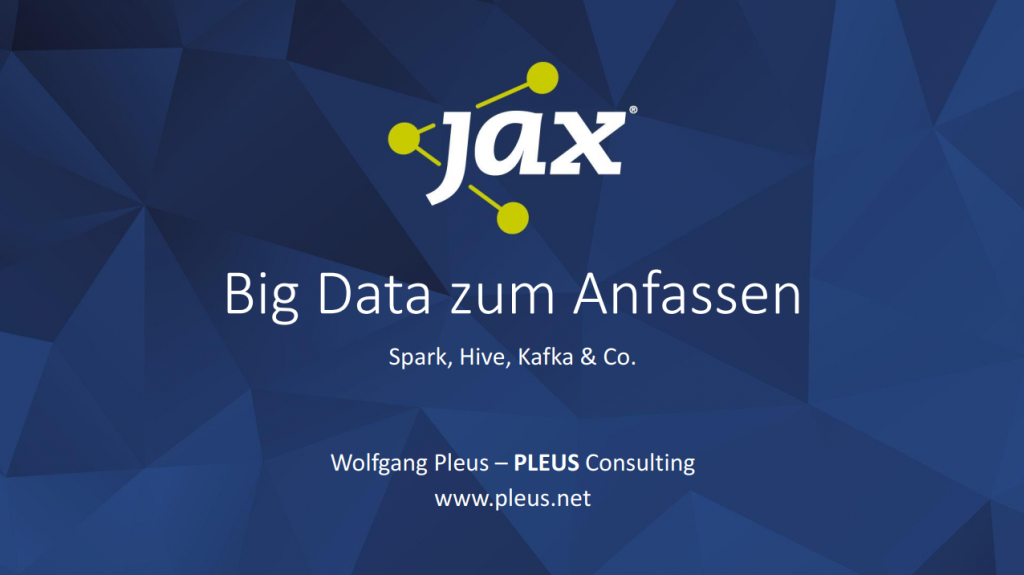 JAX is one of the most known conferences for Java, architecture and software innovation in Germany. Im am glad to be invited this year to give some sessions. Between the 6th and 10th May 2019 JAX will be taking place at Rheingold Halle in Mainz.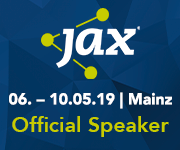 Agile product teams are becoming more and more mission critical. On the 6th I am going to give a presentation about the way agile product teams can be built by applying software architecture principles such a resilience and performance to teams.
When people start learning Big Data technologies for many it seems to be complex due to the sheer amount of products in the Big Data ecosystem. On the 8th I am going to show a simple Big Data Stack to get started with. I am going to set up a working stack from scratch and implement a working lambda architecture.
You can see the timeslots on the JAX website. I look forward to seeing you there.